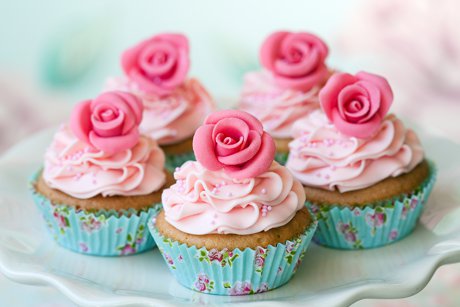 The aroma is sweet on Sevierville property. At Adina's Sweet Shop there is always something good coming out of the oven. Located at 1830 Winfield Dunn Parkway, this local bakery features only the best baked goods crafted from the finest ingredients. Recipes have lovingly been handed down from the family with generations licking their lips in anticipation.
When the cupcakes are baking scents waft through the door and a line forms. Bakery shelves stay filled with everyone's favorite treat. Pastries cause smiles and cinnamon rolls bring out the best in those "not so" morning people. Brownies are ooey, gooey and perfect for chocolate lovers. For those who can't get enough cookies, chocolate chips are jumbo sized. Be like a kid in a candy store and grab a bag of the "best homemade candy in town."
Cupcakes are cute, light and fluffy. The classic yellow cupcake is always crowd pleasing. Strawberry and Cream is decked out with strawberry syrup on top. The hot fudge sundae cupcake tastes just like its namesake. Pumpkin cupcakes give a nod to crisp autumn days. Get a little crazy and indulge in chocolate madness. Adults pass oreo cupcakes to the kids and then kick it up a notch with a moonshine cupcake.
Couples Living in Sevierville Say I Do
Engaged couples living in Sevierville count on Adina's Sweet Shop for decadent desserts. Beautiful and tasty, wedding cakes keep every little detail in mind. Whether whimsical or fancy, each cake represents the individual tastes of the bride and groom. Custom ordered cakes add an extra special touch to other occasions too. Birthday parties stay in theme with fun designs and bridal shower cakes get a little sassy. Pick up a dessert platter for your next social event. From mini-cupcakes to cookies to brownie bites, they are all impressive. Tastings can be arranged by calling 865.774.2223.